PHOTO GALLERY
The image of time passing by, as recounted by the most beautiful watches in the world...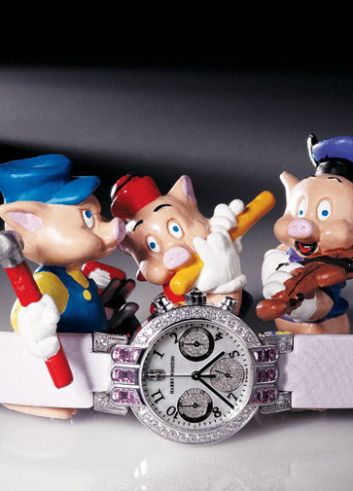 When Little Red Riding Hood saw the wolf disguised as her grandmother and asked why he had such a big watch!
6 of the most famous fairy tales for children and 12 of the most representative collections of the prestigious brands in watchmaking, 1 photographic editorial made in 2004, designed for the child we all have hidden inside, and for your children who already dream of having a beautiful watch...