KINDERGARTEN
A secret garden for children, time and watches...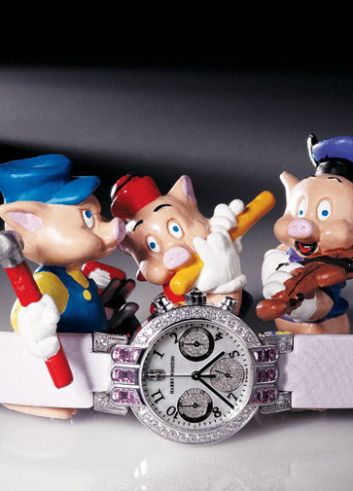 When Little Red Riding Hood saw the wolf disguised as her grandmother and asked why he had such a big watch!
6 of the most famous fairy tales for children and 12 of the most representative collections of the prestigious brands in watchmaking, 1 photographic editorial made in 2004, designed for the child we all have hidden inside, and for your children who already dream of having a beautiful watch...